MOULD ENGINEERING.
Our in-house mould engineering: Unique and high-quality, just like your products.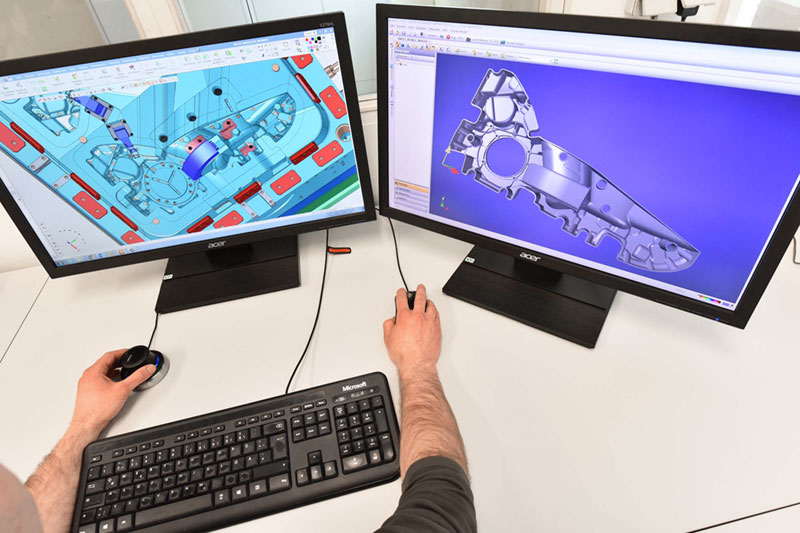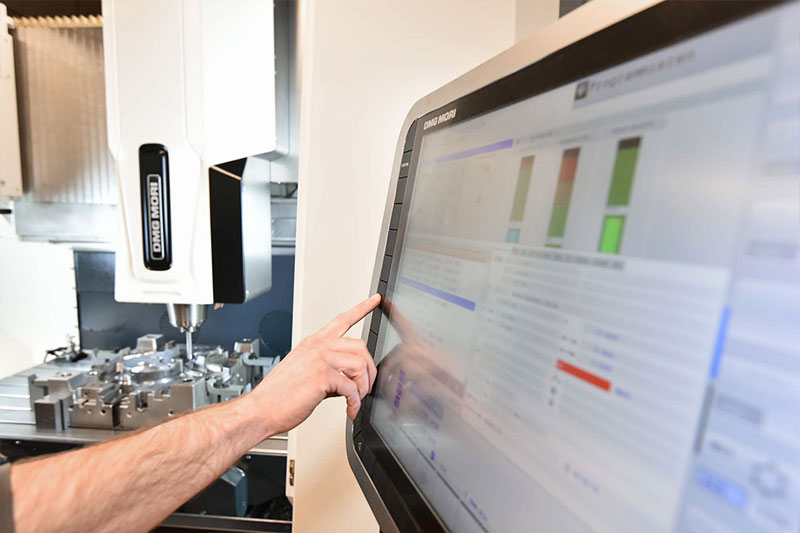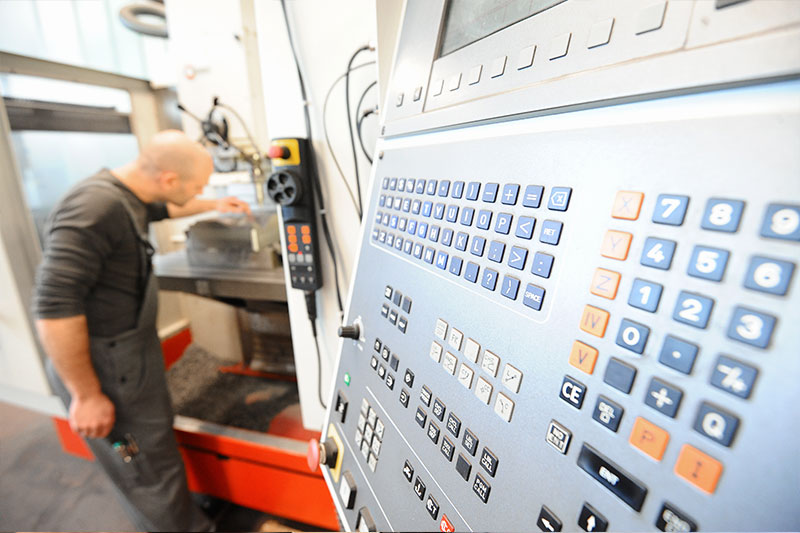 In mould engineering, precise design is the foundation for precision work. We offer our services in mould engineering in one piece, from development to design to manufacture of injection moulds of up to approximately one meter. We also keep all kinds of equipment on hand, including mounting and testing devices.
We possess the most state-of-the-art CAD-CAM-CNC technologies, as well as a high-end machine park. And certainly not least, we have highly qualified and motivated employees.
We purchase unusually large moulds from our established and innovative international partners, who also have a long tradition and cutting-edge systems engineering at their disposal.
In such cases, we of course collaborate closely from the design through to sampling the moulds in production-line conditions.
Any maintenance work, alterations or repairs are undertaken in-house in our mould engineering department.